Well I am still in London today as I am working in Rochester tomorrow and friday and it seem silly to go back to Hastings for one day.
So,took the opportunity to have a look around Cork Street. And what agood time to go as there were severalshows which interested me which is unusual.
First off there was my old art tutor from Edinburgh College of Art, John Houston at Browse and Darby.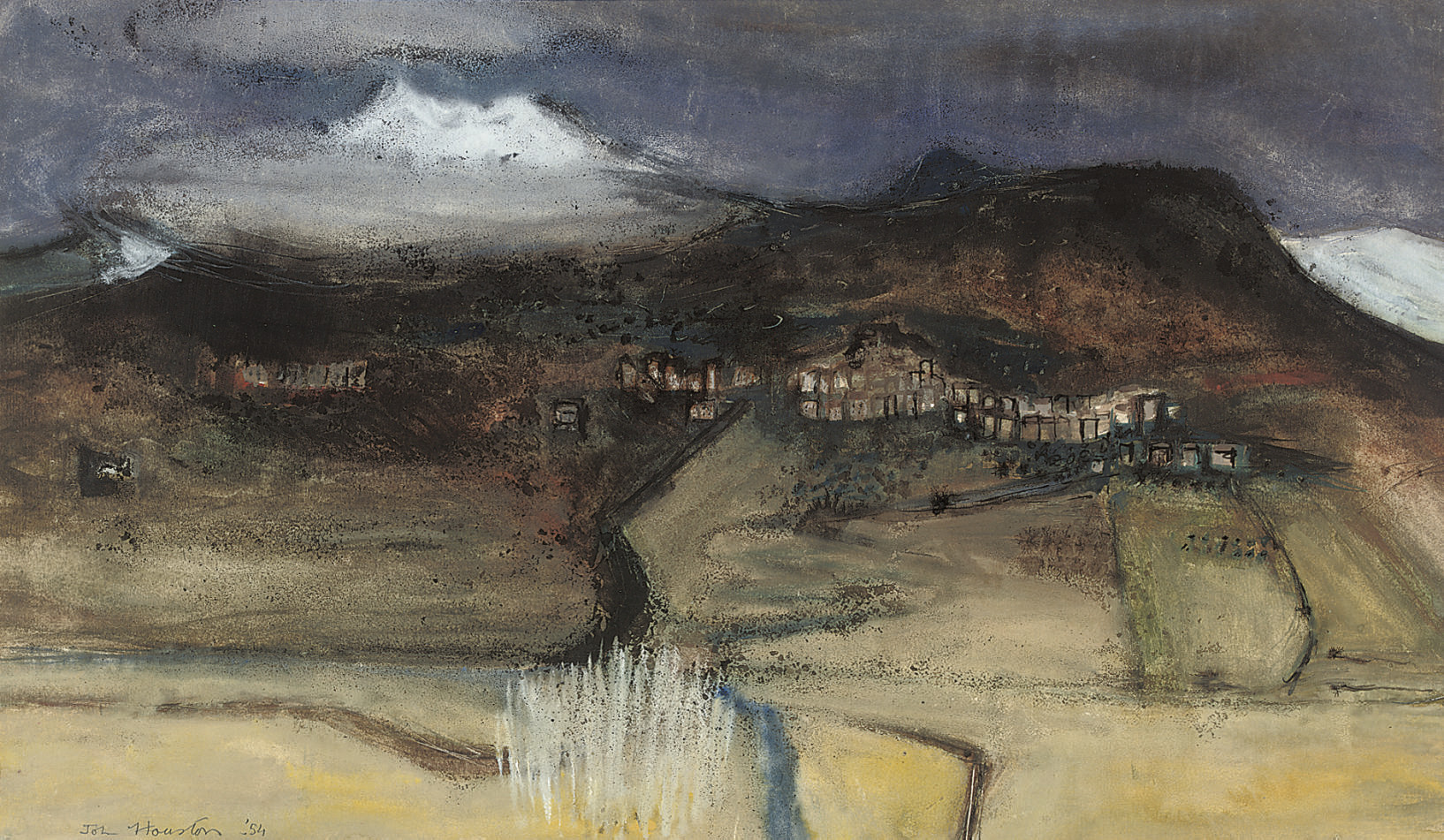 ohn Houston
John was in his last year before retiring when he taught me in my degree year in 1989. He was such a gentle man who commanded respect, simply by being so down to earth. It is great to see him still making such vibrant and youthful work.
Next up was was Mary Fedden at the Redfern Gallery. No images on their site as yet, but yet another stalwart quirky painter who has a strong pictorial vision
.
Mary Fedden
Then it was on to Richard Whatcock at the Adam Gallery. This is the first I had seen of this artist's work, but I was bowled over by the luscious atmospheric landscapes, which reminded me of my early train journeys beofre dawn, to Rochester.
Oh, and while I was at the Adam Gallery, I noticed a cataloue by another artist they show called Richard Cartwright. Now, this work I would like to see more of. Fairytale colour mixed with brief glimses of landscape and figues which resonate emotion. Was tempeted to buy the book but I must watch my money at the moment.
Richard Cartwright
Finally,I saw another great show at Houldsworth. The artist name is Gordon Cheung and his work comprises of huge colaged and painted images which are both painterly and contemporary in feel. It was quite a wee find to see so much I liked along one street. I didn'twant to see anything else in fear of gallery burn out.
Gordon Cheung